Brought to you in part by the TriValleyStargazers.org.
test new web pages
---
Also tried Ustream EOTS Solar Robotic Telescope
Stockton Astronomical Society June 10 2010 talk.
Eruptive Prominence (Disparition Brusque) movie. The 2004/01/21 large prominence on the west limb erupted.
This is the home of the internet-accessible robotic solar telescope, built by Tri-Valley Stargazers member Mike Rushford. Yes you can control your H-alpha filtered view of the sun by controlling this telescope from your web browser on sunny days in Livermore California, USA. Clear Sky Clock for Del Valle At other times there are other things to do too! Read about the latest solar physics findings a the Stanford Solar Center study Sunspots and the Solar Cycle prediction.
First check the local San Francisco Bay weather forecast or this Livermore weather forecast.
Check this visible light satalite view for clouds over Livermore California.
And check the local LLNL 48 Hour Weather Plots
This solar observatory is open only if its sunny here in Livermore California, USA.

Be sure to press the reload on your browser frequently. These files are updated automatically, but Your browser doesn't know that.
Get straight to the live telescope controls by pressing on either of the next two images.
If you can run Java then try, Zoomed in view of the sun. Pops up in a new window, takes a few seconds to start working.
Also Follow the live full disk image of the sun,.
Also Follow the live West limb prominence patrol image.
Also Follow the live East limb prominence protrol image.
Try to "get" the image with JavaCam-bestsun if you enabled Java in your browser, be patient it take up to 30 seconds to load.
Solar X-rays:

Geomagnetic Field:

>
From n3kl.org
<![if !vml]>
<![endif]>MOVIE of scope moving during a day of observing.
Here is the link to the Telescope Control web pages that are served to you by a Linux system that I call Eyes on the Skies.
Here is the most current image taken. Its only updated when interesting events are taking place.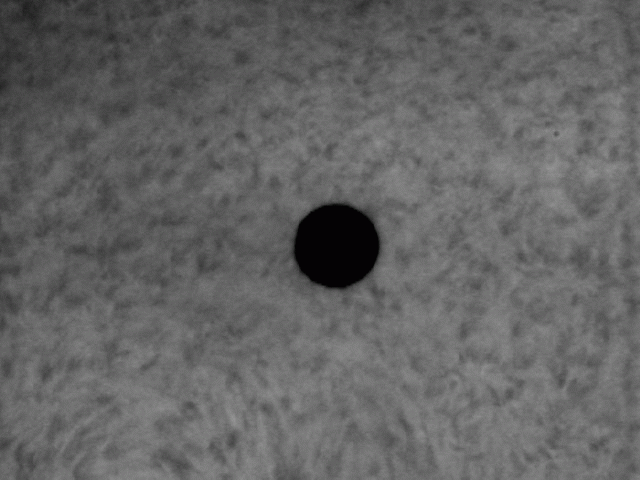 To see if this current image is being updated you can try viewing via server push.
The Mees Solar Observatory has Today's Active Region Maps.
The http://www.raben.com/maps/ Active Region Maps.
Thu Jul 13 02:57:24 GMT 2006
Comparison of the Sun's apparent size on our orbit far (aphelion) and near (perihelion) points.
Monday evening June 10th, the partial eclipse was recorded.
Watch for aurora!
http://www.sec.noaa.gov/rpc/costello/pkp_15m_24h.html
http://www.sel.noaa.gov/ace/MAG_SWEPAM_24h.html
http://www.sec.noaa.gov/SWN/
PLEASE REPORT OBSERVATIONS OF AURORAL ACTIVITY TO: http://solar.spacew.com/www/auroras.html
The SPD Web site can be found at http://umbra.nascom.nasa.gov/aas_spd . The HTML version of SolarNews is at http://www.gong.noao.edu/SolarNews .
Global High-resolution H-alpha network
Big Storm Intervals in Solar Cycles
Sunspot links, showing the NOAA active region numbers: http://sohowww.nascom.nasa.gov/sunspots/
http://www.bbso.njit.edu/arm/latest/wl_fd.htm
http://www.solar.ifa.hawaii.edu/ARMaps/Today/latest.gif
NASA Science News for January 18, 2002 Evidence is mounting that some solar cycles are doubled-peaked. The ongoing solar maximum may itself be a double -- and the second peak has arrived. FULL STORY at http://science.nasa.gov/headlines/y2002/18jan_solarback.htm?list460638

Solar highlights at solcomhouse

Solar flare highlights eruption Jun 6 2000

Solar flare highlights eruption Nov 24 2000 movie composed of Full disk and zoom on the flare.
Lets help these guys find a place for a Solar Observatory on the Moon
This is an astronomylinks.com recommended site.

Please visit this astronomylinks.com

Tell A Friend About Our Site!